FAITH AT WORLD PRIDE
Sydney is about to experience our annual Gay and Lesbian Mardi Gras on steroids. For 17 days, Sydney turns queer for Sydney World Pride. There will be parties, exhibitions, cultural events, discussions, our world famous parade, fair day, the Harbour Bridge will be closed for a Pride March and there will be a 3 day Human Rights Conference.
LGBTQ people of faith are joining in the fun and have created several events for locals,  and our national and international visitors. THESE EVENTS ARE INTENDED TO BRING US ALL TOGETHER, DIFFERENT FAITHS, LGBTQ PEOPLE OF FAITH AND OUR AMAZING ALLIES.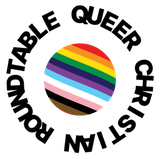 The following events have been organised by the Queer Christian Roundtable. The Queer Christian Roundtable for World Pride includes representations from Equal Voices, the Metropolitan Community Churches, Acceptance Sydney, Uniting Network, Ambassadors and Bridge Builders International (ABBI) and other LGBTIQA+ led, affirming, ally and affirming Christian churches, communities and organizations around Sydney, Australia.
Monday, 19 December 2022 Queer Angels Installation Pitt Street Uniting Church
Friday, 17 February through to 7 March 2023, daily 10:00am to 2:00pm – Pitt Street Uniting Church.
Queer Faces of Faith Photographic Exhibition
To receive an invitation to a special private guided tour email info@abbi.org.au
"From many faith and cultural backgrounds – including Aboriginal, Christian, Buddhist, Jewish, Muslim – this exhibition features leading Australian LGBTIQ+ people of faith and allies. For their stories of faith and spirituality are a crucial part of the human spirit.

This exhibition is also a pilot campaign project celebrating the resilience and flourishing of LGBTIQA+ people and communities of faith and spirituality, and their allies, who despite prejudice, persecution, violence and discrimination are shining their light for a better world.

These LGBTIQA+ and ally portraits and stories of faith serve as a prophetic witness
to LGBTIQA+ people of faith's commitment to a better world, where every life is dignified, valued, honoured and celebrated."
Tuesday, 21 February 2023  5:30-9:00PM
DON'T MISS the
PANCAKE PRIDE CELEBRATION
at Pitt Street Uniting Church. Pancakes, of course, entertainment and celebration. Register here  https://events.humanitix.com/pancake-pride
Friday, 24 February 2023 Thanksgiving Mass, followed by live music and refreshments. All Welcome. Rainbow Catholics and Acceptance – 
Information and registration here https://events.humanitix.com/lgbtqia-thanksgiving-mass
Saturday, 25 February 2023 Mardi Gras Parade  6-11pm. As the biggest event of the Sydney World Pride festival, all eyes will be on our 12,500 marchers as 200+ floats adorn Oxford Street for the first time since 2020. Look out for our Rainbow Christians Together entry with drums and lanterns.
Sunday, 26 February 2023 UK Faith Activist, Jayne Ozannne, is speaking at St James Anglican Church, King Street. 5pm. Unashamedly gay, Unashamedly Christian.
Tuesday, 28 February 2023 Interfaith Caucus for attendees of the Human Rights Conference with a 3-day pass. Contact the Human Rights Conference or Sydney World Pride for more information.
Wednesday 1 March to Friday 3 March The Human Rights Conference . A number of us will be attending and involved. There are a variety of price options. Details here https://sydneyworldpride.com/conference-tickets/
We have created a special newsletter to keep you updated and sharing additional information.